Trusted By Over 197,804 Websites Wordwide
Everyone  should be able to enjoy your website, regardless of ability! AccessiBe is the #1 Web  Accessibility Solution  for WCAG & ADA Compliance.
The accessWidget's interface allows users to personally adjust your website's design to their individual needs or disability without affecting other site visitors.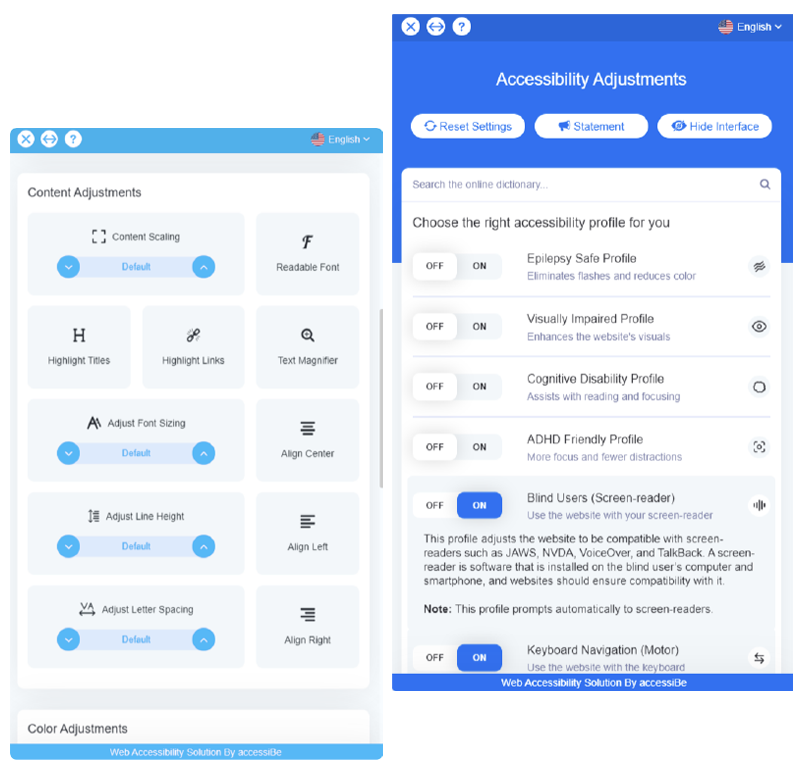 Going Beyond The Requirements
The interface offers many additional adjustments for a truly comprehensive accessibility experience for your users
Instantly freeze all animations, gifs, and flashing images
Enhance the content's foreground and background color contrasts
Puts a webpage in a text only, reading-focused mode
Enables users to reach any page with a single keyboard selection
Everything You Need To Know
Here's How
AccessWidget
Works
Need Help With Web Compliance?
Fill out the form below to contact us. We look forward to learning more about you and your business, and how we can help you achieve better success online.
What Our Clients Are Saying About Mobile Giant