Press Release Distribution Services
Press Release Distribution Services for Your Business
To be Known, Liked and Trusted is the ultimate goal of just about every good PR Campaign.  Mobile Giant gets your Press Releases distributed to even more high authority, high traffic, highly recognized media outlets at a fraction of the cost.  We distribute your Press Release to over 1,400+ Recognized Real Media Outlets and reach even more High Authority Media Outlets than services like PRWeb.
This means your Press Release is going to be found in more places, by even more people, grabbing more attention than ever before… We Get You Heard!
In almost every industry we've seen, the business with the best known and best received Reputation is the most successful… yet so few businesses make this the focus of their Marketing!
Submitting a Press Release through Mobile Giant is hands down the best and most cost-effective way to enhance your Reputation with the masses (and within your industry) while getting you known by more people than ever before.  We can get your Press Release on major media outlets such as The New York Times, USA Today, Bloomberg Businessweek, and the Wall Street Journal just to name a few.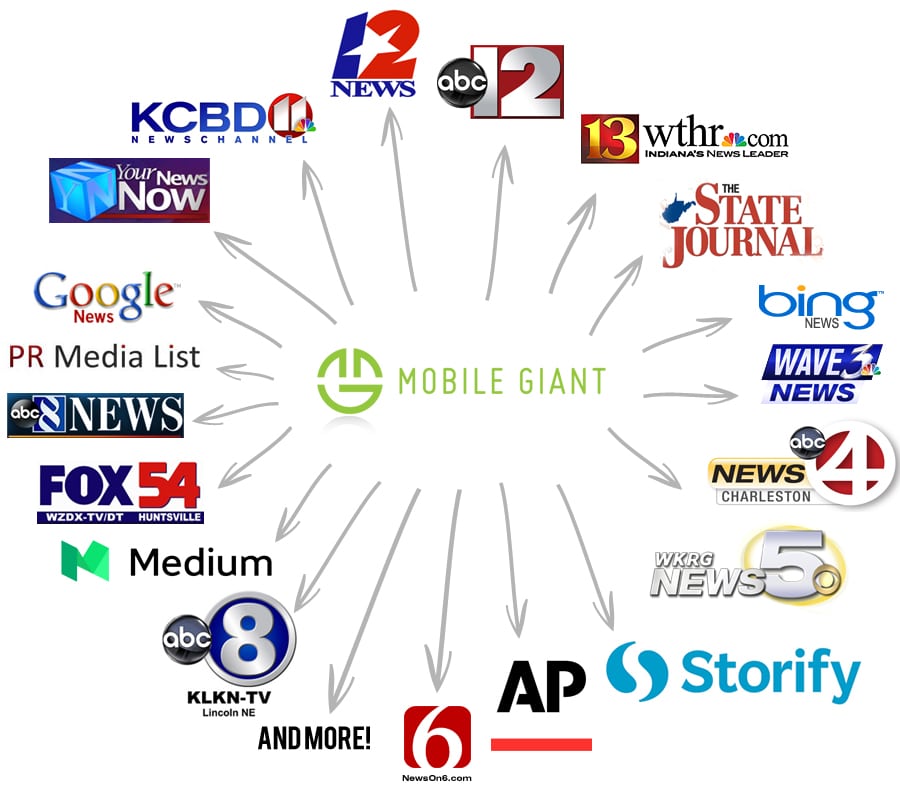 "If I was down to the last dollar of my marketing budget I'd spend it on PR!"
- Bill Gates, Microsoft
We take care of the whole process from beginning to end.  You'll maximize your savings on each and every Press Release and generate superior ROIs significantly boosting your reach to potential prospects for your business. 
Today more than ever, people like to go with the most current, most relevant and the most 'happening' products, services and businesses. They want to see you in The News. Getting in The News gives you credibility, social proof and heaps of embedded authority. It also makes you far more visible.
Mobile Giant not only gets you in The News, it even helps you CREATE news for your business, product or service. We are unsurpassed in this area and you're going to see many more (easier-to-close) leads and prospects as a result.
Here's the 3 simple steps to get started:
Fill out the form below
Upload your Press Release or select the option to have us write it for you (Press Release will be written within 24-48 hours)
Approve your Press Release then select a date when to publish
Enhance Your Business Reputation
To be known, liked and trusted is the ultimate goal of just about every good PR Campaign.
Other media outlets you will be found on...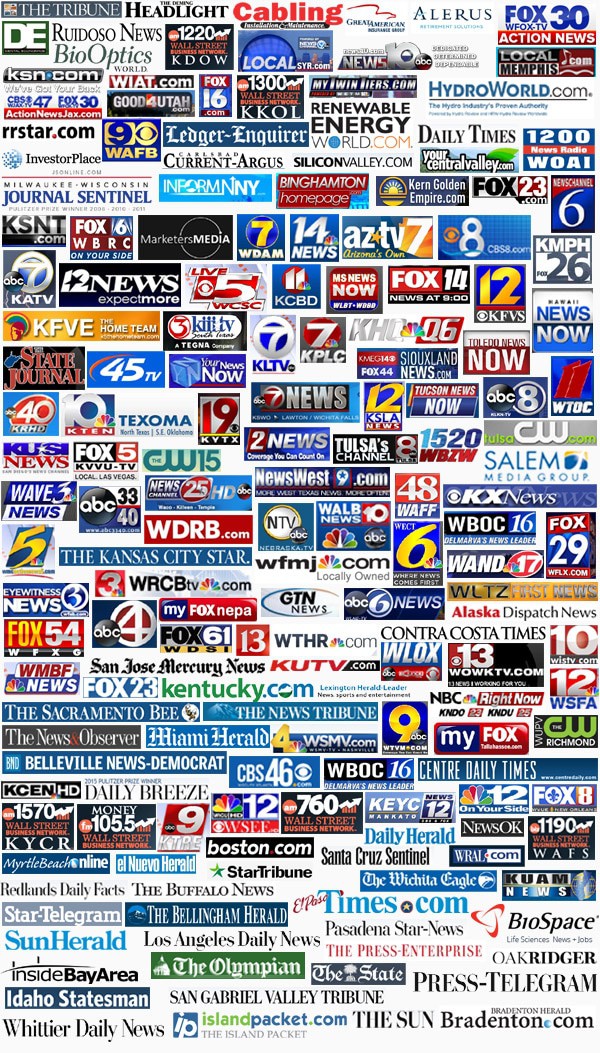 Mobile Giant Press Release Pricing
Select your one of the Press Release options below.  If you have any questions regarding our pricing, feel free to reach out to our support team at [email protected] any time.
You Write It Yourself
YOU Write The Release Yourself, We Pushish It

Maximum Mobile Giant Distribution
We Create Your PR Mini-Campaign
3x Mobile Giant Release

We Write The Releases For You

Multiple Catchy Well-Researched News Angles

Multiple Professionally Written Press Releases

Maximum Mobile Giant Distribution

AND Even Bigger Time & Money Savings!
We Write It For You
We Write The Release For You

A Catchy Well-Researched News Angle

A Professionally Written Press Release

Maximum Mobile Giant Distribution

AND A Big Time & Money Saving
Have Questions or Need Help Deciding on a Plan?